Group Fitness
Peak Pilates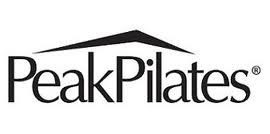 We are committed to providing you with a complete set of resources that will build your business: progressive equipment, innovative workout programs and easy implementation guides.
Condition: New

8in semicircle Barrel with dual handles. Finished inside and out. Comes in black upholstery.

Condition: New

Used in conjunction with the Short Box, the Quarter Barrel adds a feeling of security and comfort for all exercises in which you roll back.

Condition: New

The spine corrector is designed for stretching, aligning and strengthening the spine. It relieves stiffness of the shoulders and hips, as well as common backaches and problems ailing the population today. The Classic Spine Corrector features a more gradual arc (6 inch). Comes in baltic birch and black upholstery.