Sports Conditioning
Prism Fitness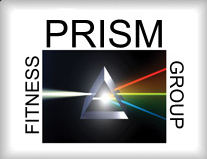 Prism Fitness Group brings you the most innovative functional fitness equipment and accessories, and the knowledge necessary to use them safely and effectively. The techniques are every bit as important as the products, so not only what to use, but how to use it, is critical to achieving your goals. This is true for everyone - professional athletes to those who simply want to maintain a healthy and fit lifestyle. We use simple, functional tools to achieve complex training results.
Condition: New

Call for pricing!

The Smart Stick makes exercise movements more productive, by aligning the body for balanced, optimal range of motion. Sold individually, in Sets of 10, or in Bundles of 40 for use with PE classes and teams. Bundle of 40 includes Cart with locking wheels.

Condition: New

Call for pricing!

The Smart Hurdle Sets are designed with both athletes and coaches in mind. With 5 sizes to choose from, there's a perfect fit for every training session. Smart Hurdles improve lateral drills, while helping storage problems disappear with the fold-flat support leg.

Condition: New

Call for pricing!

The Smart Acceleration Ladder is designed to teach you to do one thing well: A C C E L E R A T E. Increasing space between initial rungs teaches athletes to combine fast turnover with short initial stride length for maxium speed. Easy to transport and store.